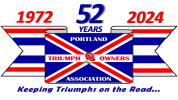 To submit a request for items wanted, contact the webmaster and provide the text exacty as you wish it to appear. Items will be removed after 60 days unless requested otherwise.
I'm doing a frame off restoration of a TR250
The front end was in pretty bad shape when I bought it for the project.
I've come quite a ways on the restoration but am now stuck at the front end. I had a core support welded on, but the gent that did it for me put it on crooked and both my body guy and I are confused how it should fit properly. We are hoping that there is someone in the community with a TR250, preferably in the Hillsboro/Beaverton area that has a 250 that we can come look at and take a bunch of measurements.
Additionally, I'm looking for new front bumper brackets that connect the bumper to the chassis.  I've learned that these are no longer made.  The part # from The Roadster Factory is 812405 & 812404 and is described just as I mentioned "Bracket securing front bumper to chassis frame".
Hoping there is someone out there that can help.
Contact Rich Karlson at 50-804-4653 or email richkarlson@gmail.com
---
Help with Restoration - TR250
Spitfile Steering Wheel Center Piece Wanted
I am looking for the centre donut piece for a 1977 Spitfire,
Please call Andy at 5033416824
---
TR3-4-5-6 and/or MGB-GT Wanted
Wanted:  TR3-4-5-6 in Primo Condition.  Also looking for a Primo MGB-GT.
Email:  williamklausman@gmail.com or call Bill 503-522-5577.
---
67-69 GT6 Engine Wanted
Hi, I am looking for any leads on a 67-69 Triumph GT6 engine, ideally an intact complete core that is in need of rebuild.
If you happen to have an extra or know of someone who does, contact by:
Email : m.sch7167@gmail.com
Or call Matt @ 520-971-5870. Thank you.
---
Clean TR250 Wanted
We are looking for a very clean TR 250 and are ready to buy the right car.
Jef and Shelby Conklin:  Jef@hctc.com or call 360-280-0874.
---
Inner Differential Flange Assembly for '73 TR6 Wanted
I'm needing to find an inner differential flange assembly (Moss # 674-851) for my '73 TR6 as one of mine has a crack. If you happen to have one, let's talk. Thanks.
Mike Corbitt mikecorbitt1@gmail.com
---
TR250 or Early TR6 Engine Block Wanted
My TR250 engine block has developed an unrepairable crack and I'm looking for a TR250 or early TR6 ('69-'71) replacement block. They are stamped with a "CC" prefix.
Mike Rego mdrego@gmail.com
---
Looking to Rent a Triumph
I am looking to rent a Triumph for my wedding and a drive to the coast (from Portland) on 6/24-6/28. Total mileage will be between 200-250 miles. Currently looking into options for insurance through Hagerty, but very open to discussions regarding security deposit and insurance.
Please contact Patrick at pat.hamo@gmail.com
---
As a long time employee of Pacific University and fan of the Forest Grove Concours d'Elegance, I thought of your club as I started my search for a classic car for my wedding.
I'm looking for someone who'd be willing to share their special car on my special day. Simply looking for an hour or so to take photos with the vehicle on evening of Sunday June 25th, 2023 in NW Portland. Thank you so much!
Please contact Madison at Madison.min.andrews@gmail.com
---
Triumph for June 25 Wedding Wanted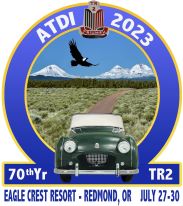 Click For More Information