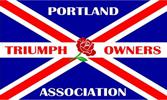 To submit a request for items wanted, contact the webmaster and provide the text exacty as you wish it to appear. Items will be removed after 60 days unless requested otherwise.
Looking for a TR4A or TR4 hood.
email HERE
---
I'm looking for a TR250 for my next project. It will be loved and enhoyed and handed down someday. Email me HERE
---
I am in need of a single outlet exhaust manifold for a gt6/tr6. My spare was sent to a shop in Portland to get a TR6 back on the road.
Contact me at 360-four three zero-3512 or email HERE.
Single Outlet Exhaust Manifold Needed
---