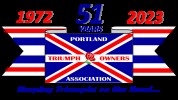 September Members Night Out
Locally and Family owned pub since 2014.
We are the only British Pub in this awesome town of Forest Grove, Oregon! We hope to share some of the English culture with our local community.
We strive to create a cozy, comfortable, inviting space for people to gather and share a meal or drinks. With a unique location we are able to cater to a variety of groups. We pride ourselves on a homemade menu with a mix of English and American dishes. All our soups are made from scratch and our pasties are amazing!

Old Town Vault
2004 Main St
Ste 110
Forest Grove, OR
7:00 pm