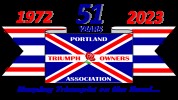 To submit a request for items wanted, contact the webmaster and provide the text exacty as you wish it to appear. Items will be removed after 60 days unless requested otherwise.
I'm looking for a Mk2 (Plus) or 3.

The car I want should be good enough for a daily driver, and currently driving, as it is sold.-- not a project and I'm not expecting a show car. No rust or significant body damage (small dents might be acceptable if they can be easily worked out). Generally-complete car -- no, even-moderately-important parts missing unless the price is really low. Good glass.Things that should work for a daily driver need to be there and work. No modifications that can not be easily reversed.

Acceptable price depends on condition.

Paul Rollins 360-five seven 6- 7 nine seven 3. or email HERE

GT6 Wanted
---
Hard Top Wanted


I AM LOOKING FOR A USED HARD TOP FOR A TR7 OR TR8,
Contact Terry Muir via email HERE or call: 250-five four two-0437
Vernon, B.C. Canada

---
Spitfire/Midget Engine Wanted


Looking for decent, running 1500 Spitfire/Midget engine. Want something to run while I rebuild the engine in the 1975 I just bought.
Paul 360-five seven six-7973 or email HERE.
---