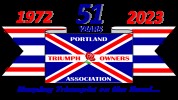 June Ladies TR Luncheon


What: PTOA June Lady TR Luncheon hosted by Donna Moore
When: Wednesday, June 13th at 11:30am
Where: The home of Donna Moore
9835 SW Kimberly Drive, Tigard
PLEASE RSVP to Donna HERE

Hobby Show and Tell
If any of the Ladies of PTOA have a hobby they would like to share, please bring your item/items to the Luncheon to share with the other members. Something youíve made.....something you collect.....etc. itís always fun to learn more about out PTOA girlfriends!
If anyone would like to help out by bringing a food item for the lunch please give me a call! I would appreciate the help!

HERE'S a Map